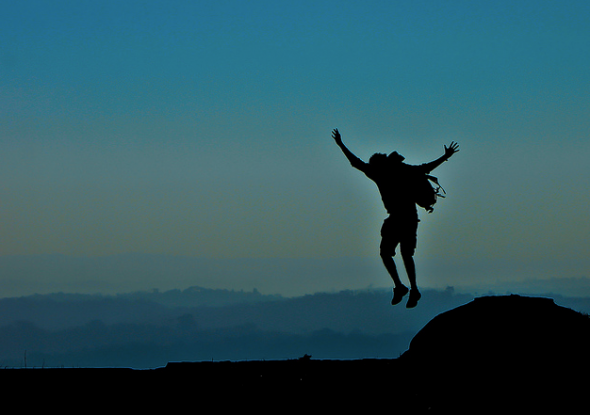 In January, we launched Upmarket Magazine — very different from Squidoo's other magazines and lens base, but still exciting and worth building. The original concept for the magazine, conceived by Seth Godin and the magazines team at Squidoo, called for a fantastic collection of content from sharp contributors sharing insights on how, when, and why to build remarkable, creative, successful outside-the-box businesses.
Here we are in August, and big changes are happening. It's clear that Upmarket is not quite right for the Squidoo Magazines platform for a variety of reasons. And while Upmarket is being retired from Squidoo's platform and magazine lineup, Upmarket itself will continue on its own platform. We flipped the switch today — and you may already have noticed that a lot of things are different!
Here's a run-down of the changes at hand:
I'll be continuing to head up Upmarket as managing editor — that part hasn't changed. I love you guys, and I love this project! I'll also be continuing to full-time it with Upmarket from here forward, and I'm very excited about it. (Can you tell?)
We're still running the site on WordPress, and now we're using StudioPress Genesis and an adjusted version of their excellent Magazine Theme. Our UpmarketZine.com platform is entirely separate from Squidoo, without lens integration, but all our contributor articles are intact and available to browse and explore. We were able to transition nearly all our comment threads, though we may have lost some other things (like Facebook likes) along the way. Our priority was transitioning our content and conversations, and that went quite well!
Our search function is now more straightforward. Previously our search function found articles and lenses both, and it was a little bit confusing to find particular items. Now, however, we have an articles search that works just the way it's supposed to — and we hope you'll let us know if you notice anything odd!
Comments and comment notifications were an issue before, but we think they'll be improved now. Disqus has had some issues with login that we hope are now solved, and if you were having trouble commenting or getting notifications about your comments before, we think that will be resolved now as well.
We'll be continuing to support Upmarket with sponsors and relevant ad content. This is still in transition, but we'll be trying to keep the experience as similar as possible to the way things were on Squidoo's platform, to avoid too much noise or confusion. If you or someone you know is interested in sponsoring content on Upmarket Magazine, definitely drop us a note here.
Resources for contributors (and those interested in becoming contributors) are in the works. We'll be moving away from the original resources — like the original Squidoo Magazines submission guidelines lens we've been using — over the next few weeks, and we'll update you when the new resources are available. (That said, you can still submit content through those pages for Squidoo's other magazines — GoodVeg, So Crafty, and the upcoming Cozy Magazine are still looking for great content, and we encourage you to go take a look!)
If you're a Squidoo lensmaster building business lenses, we'd still love to see your work. While we won't be running lenses as editorial content any longer, we're still very interested in lenses you create that vibrate on Upmarket's frequency — creative, people-oriented, passionate and well-written business lenses that you put your heart and soul into and think our audience would enjoy. We'll continue to share the very best of the ones we come across, so if you think we should link to yours, definitely email us about it.
If you have questions, comments or suggestions, we'd love to hear them. Upmarket's audience makes this magazine worth sustaining, and that means you. Share your thoughts in the comments below, or shoot me an email. And by the way, I have a brand spanking new email address I'd like you to use. Spiffy, right?
Thank you for being on this wild ride with us. Thank you for the conversations you've inspired and engaged in, thank you for the social media shares and the kind words — I'm really looking forward to see what happens next. We definitely couldn't do this without you. <3
Image credit: BoyGoku