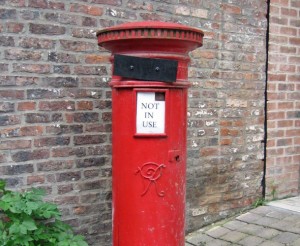 Amazon recently announced Prime Air. No, it's not the latest Transformers movie, although it might as well be. It's Amazon's way of delivering packages, through the air, using robots. Yes. Robots.
Welcome to the future.
As I sit here, I can't wait for this technology to be implemented. (Amazon says it expects to start doing this in 2015, but I think that's probably generous, as we'll see in a moment…) There have been many times when I needed something quickly and had to leave work, or leave my family, and drive across town to pick it up. Or I could stay at work, stay with my family and wait 2-5 days for a package to show up. Amazon's Prime Air says I can have the best of both worlds. Need medicine for a sick kid? No problem. Need a bathing suit while on vacation? Not an issue! Forget your toothbrush while visiting family? Amazon has you covered.
The possibilities are endless, and if this flies (see what I did there?) this will be one of the most disruptive technologies to ever hit the world. Not because it disrupts how things are made, but because it disrupts how consumers think about merchandise.
If I were the CEO of Walmart or of UPS, or even the postal service, I'd be popping a couple of Tylenol. Why use UPS when you can ship things via robot in 30 minutes? Why would I drive to the store, especially stores like Walmart, Target, or Meijer, when I can just order the same product, but cheaper, on Amazon? Best Buy has already seen its margins erode against online retailers and digital distribution. What will they have left to sell after I can pick up physical goods far faster than it would take me to drive to Best Buy, find my item, pay for it, experience some rude customers and possibly rude customer service, and then fight the traffic to go back home?
Not much!
Obviously there will always be openings for businesses to deliver goods. Amazon probably isn't going to be shipping refrigerators or TV's through the air. They'll still need UPS. But for small packages? The things that tend to make up the profit for these companies? Yeah. That'll be Amazon's.
So here's the point: if Best Buy, Target, UPS, etc. can't fend off competition and game-changing technology - what are you going to do about it?
Ironically, I think major technology shifts often benefit small businesses and entrepreneurs - as long as you understand what's happening. As a small business owner, I understand just how nimble and flexible I can be. But I have to see what's coming first. I have to be aware of the trends before they become trends. And that's hard. Sometimes it's impossible.
Believe it or not, this makes me less worried. No matter how safe we try to make ourselves, safety is an illusion. So you might as well get out there and be rebellious. You might as well go out there and live according to your beliefs. You might as well go out there and give it all you've got. Why? Because nothing stays the same forever.
In the end this will be hard to pull off. For one, in the short term Amazon is upsetting a lot of apple carts. And those apple carts have billions to spend on lobbying. It's going to (sadly) be a cash race for political favors to guide the FAA's choices.
In the meantime, though, I for one hail our robot overlords. Because if not, they might drop a package on my head.
Photo credit: Xerones