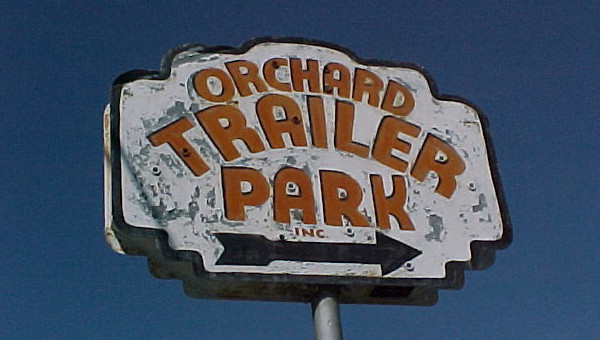 Go ahead. Plug into the worst case scenario. Your mind wants to go there anyway, and if you do it right the living-in-a-van-down-by-the-river scenario will actually lead you to an understanding that everything is perfect just as it is.
Stay with me here.
Many of us are experiencing anxiety and fear with seemingly tenuous jobs, organization restructuring, and family lives in flux.
By going to the worst case scenario now, you're actually practising what great leaders everywhere practise – responsibility.
So take a deep breath and feel it through.
If a certain situation resulted in the worst possible thing, what would you do? Sit with the question. Let the fear move through you and keep asking the question, what would I do that would allow everything to be OK? Sit with your fear and keep asking what you could do to allow everything to be OK.  After a time, you'll naturally find yourself adopting the wisdom of the world's greatest change agents. You will no longer worry about things that are out of your control but instead focus your energy on what you do have the ability to influence. You'll eventually arrive at some workable alternatives. You'll also reconnect with that part of yourself that is strong, resourceful and resilient.
Armed with the knowledge that you will be OK, you can return to the present and recognize your fearful thoughts for what they were – fearful thoughts that make up the story we tell ourselves.
When we keep telling ourselves our fear-based stories we add to our anxiety. Those fears drive us to act in ways that block intuition and the answers that truly serve us. Sometimes, we end up behaving in ways that make our fictional stories become real.
When you tell yourself a story about what is happening that leaves you feeling threatened, you may close up and treat others with suspicion.  This may provoke a response in them that appears to validate your fearful story. However, it is very likely that their behavior is more of a reaction to the actions your story led you to take.
Our fearful stories are like the viruses we protect our computers from. These nasty viruses are often embedded in emails that pique our curiosity or rouse our fear. When we unwittingly activate them, they spread and we risk passing them to our friends, associates and countless others. Like computer viruses, our stories have a way of spinning us out of control and preventing us from finding the opportunity that is always there waiting for us to discover and leverage it.
By going to your worst-case scenario, you have begun the process of taking responsibility for recognizing your story and then choosing your response.
Extraordinary leaders in all walks of life know that they possess the ability to change their story by choosing their response, and that response has a resounding impact on themselves and everyone around them. They know that the most powerful and sustainable change must start from within themselves.
Back in the present moment, devoid of your stories about variables that are truly unknown, you are OK. The only thing that was standing in your way to peace, productivity and living a life of purpose was your thinking, which was generating a doom-and-gloom story.
When new events begin to unfold, if you stay in the moment and access your inner wisdom, you will know exactly what you need to do – or not to do – to be OK then too. And as you go about your daily life with this recognition that everything is perfect just the way it is,  your calm resolve will influence your interactions with others. Through your example, you will help others to rise up to their challenges in ways that unearth the greatness in themselves as well.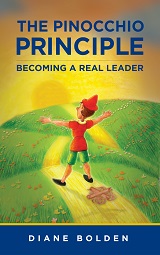 The above article contains excerpts from my new ebook, The Pinocchio Principle: Becoming a Real Leader  now available on Amazon.com.
Photo credit: Joey Zanotti